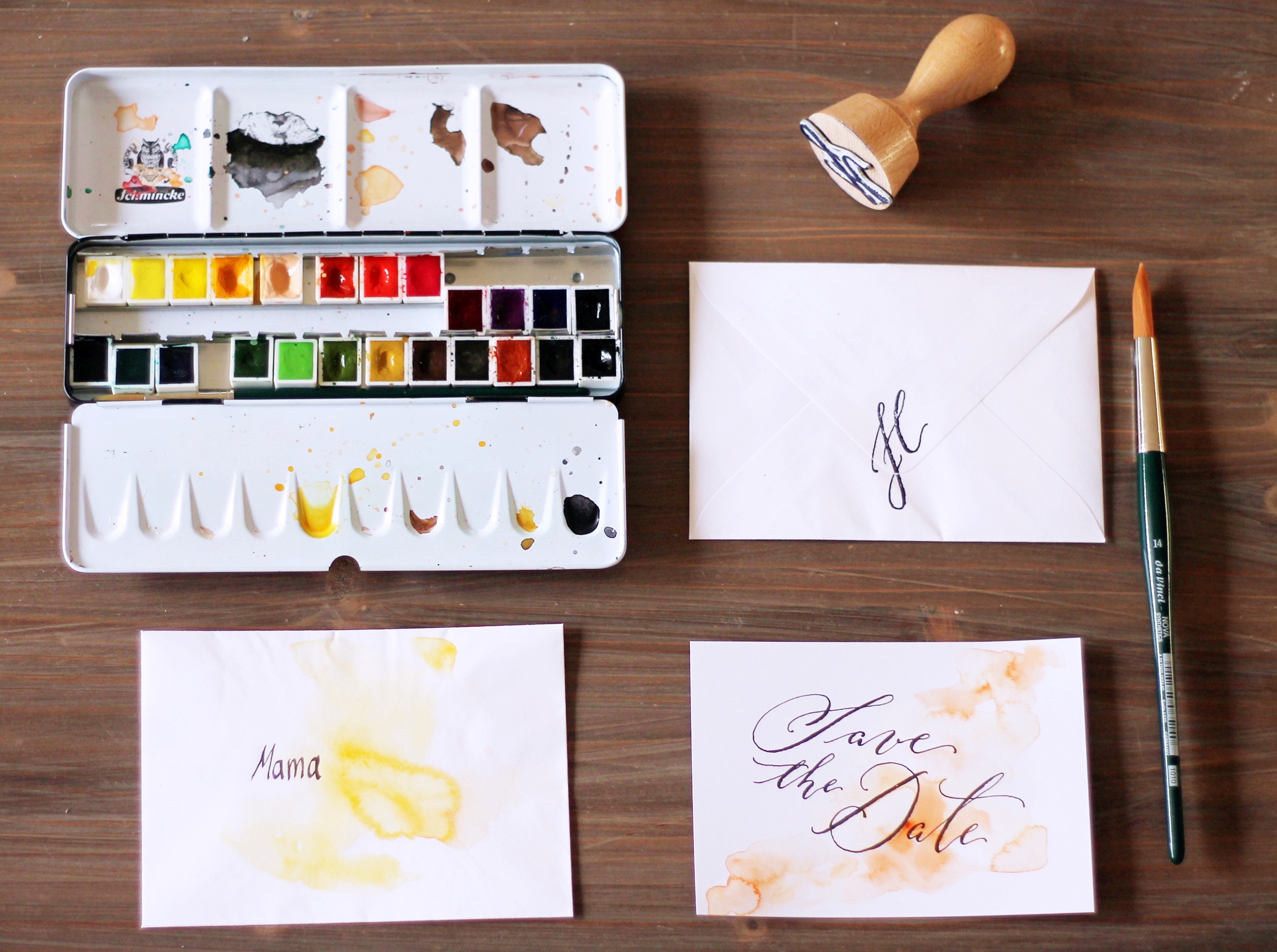 Save the Date
Eine Hochzeit will lang geplant sein…
Allein dieser Satz lässt bei mir alle Nackenhaare aufstellen. Lang geplant sein? Was soll das denn genau heißen? Wenn es nach den amerikanischen Hochzeits- und Brautkleider Serien geht, wären die Planer bei einer Vorlaufzeit von 6 Monaten garantiert schon in Panik ausgebrochen.
Aber sind wir mal ganz ehrlich, knapp 1,5 Jahre vorher DAS Brautkleid mit Wow-Faktor aussuchen? Das halte ich aber wirklich für mehr als übertrieben. Allerdings gibt es auch Dinge die sehr praktisch sind und die sich lohnen für die eigene Hochzeit zu übernehmen.
Wie zum Beispiel die "Save the Date" Karten. Wenn man vor hat, wie wir, im Sommer zu heiraten, kann es durchaus möglich sein, dass die richtige Einladung knapp drei bis vier Monate vorher zu spät kommt. Die Verwandschaft und Freunde könnten bereits am Strand liegen und den wohlverdienten Sommerurlaub genießen.
Daher schicken wir (ganz nach amerikanischem Vorbild) 6 Monate vor dem Hochzeitstermin eine Save the Date Karte heraus. Damit die Urlaubsplanung nicht mit unserem Datum kollidiert.
Das heißt natürlich auch, dass sich am besten jetzt schon mit dem Stil der Einladungen und der ganzen Hochzeit auseinander gesetzt werden muss. Um dies etwas zu erleichtern, habe ich mir eine Pinterest Pinnwand mit dem Thema #MrandMrsJestil angelegt. Auf dieser Pinnwand speicher ich mir alle Ideen zur Hochzeit. Egal ob es um die Deko, den Brautstrauß, das Kleid oder die Einladungen geht.
Bei der ganzen Suche nach UNSERER perfekten Hochzeit, bin ich irgendwann auf Aqurell-Einladungen gestoßen. Gepaart mit Kallegraphischen Elementen war es sofort Liebe auf den ersten Blick.
Jetzt fehlte nur noch das Farbschema!
Da wir eine große Hochzeit im Sommer planen, in bunt mit ganz vielen selbstgemachten Details, haben wir uns für Gelb, Pfirsich und weitere Pastellfarben entschieden.
Jeannette Mokosch setzte dann meine Ideen in wundervolle Schriftstücke um. Ich bin immer noch ganz fasziniert von ihrem Talent, da ich sicher vieles selbermachen kann aber mir die ruhige Hand für eine so filigrane Umsetzungen fehlt.
Also lies ich nachdem ich die ersten Entwürfe von Jeannette erhalten hatte, direkt die Karten drucken. Auf der Vorderseite steht der Schriftzug "Save the Date" und auf der Rückseite die wichtigsten Infos, das Datum und wer sich das kirchliche Ja-Wort geben wird.
Das Gestalten der Karten und Umschläge mit der Aquarellfarbe, macht jede Karte zu einem Unikat. So steckt in jedem Umschlag viel Liebe, die hoffentlich bei den Empfängern in den nächsten Tagen bereits eintreffen werden.
Um jeder Karte auch buchstäblich unseren eigenen Stempel aufzudrücken, hat die liebe Jeannette ein paar Entwürfe von unseren beiden Initialen angefertigt. Ein Entwurf fiel meinem Mann und mir direkt ins Auge, er war schlicht und einfach perfekt.
Also werden unsere Lieben, schon mal einen kleinen Einblick auf unsere große Sommerhochzeit werfen können und sich den Termin hoffentlich rot im Kalender anstreichen.
Das Projekt #MrandMrsJestil läuft ab nun an auf hochtouren.
Liebste Grüße,