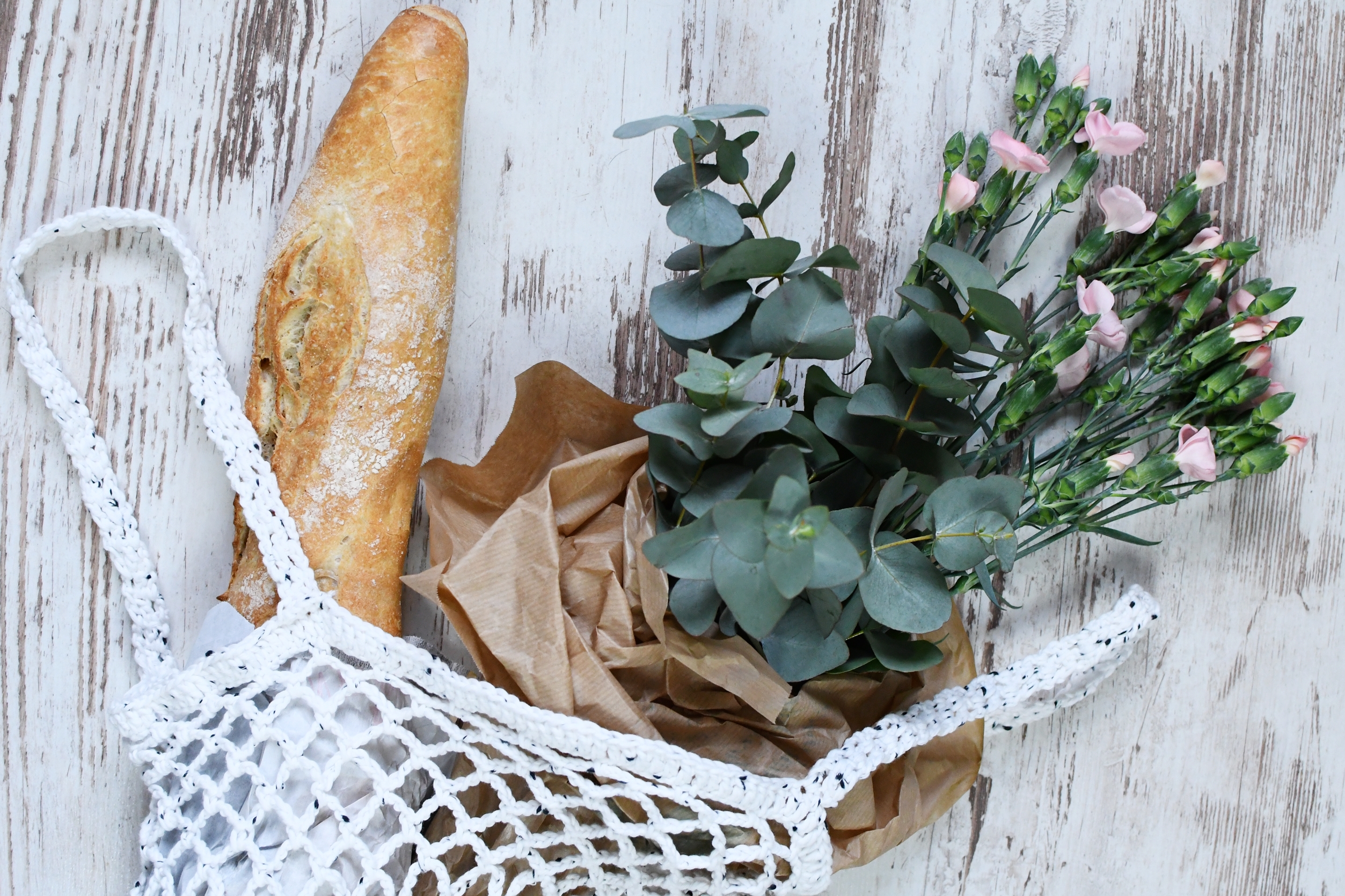 Einkaufsnetz DIY Häkelanleitung + Grundlagen
ENDLICH, hier ist das lang ersehnte Video zum Thema Häkeln.
Wer sich bis jetzt mit dem Thema stricken etwas schwer getan hat, sollte es mal mit häkeln versuchen, denn statt 2 Nadeln die koordiniert werden müssen, ist es hier noch eine einzige. Es wäre ja aber auch keine Jestil-Anleitung wenn ihr nicht direkt auch ein Ergebnis sehen würdet, daher gibt es heute gleich zwei Videos für euch.
Ein Video in dem ich euch die Grundlagen zum Thema Häkeln erkläre. Welche Nadeln gibt es, ist Holz- oder Metallnadel besser? Wie weiß ich welche Nadel zu welche Wolle verwendet wird und natürlich die Fragen aller Fragen, wie häkelt man? Ich zeige euch langsam und zum immer wieder anhalten und wiederholen, was feste Maschen, Luftmaschen, Stäbchen und halbe Stäbchen sind. Also ran an die Nadel und los geht´s!
Ihr beherrscht die Grundlagen?
Perfekt dann könnt ihr direkt mit dem ersten Projekt durchstarten. Dafür habe ich mir etwas ganz besonderes ausgedacht, es ist nachhaltig, stylisch und gerade absolut im Trend. Das Einkaufsnetz!
Wie ihr das genau häkelt, erkläre ich euch in dem dazugehörigen Video. Viel Freude beim nachhäkeln.
Noch ein paar Infos zum Schluss, die wundervolle 101 Spots Wolle wurde mir von Wool and the Gang zum ausprobieren zugesendet und ich muss sagen das die sich ganz wunderbar für das Einkaufsnetz eignet. Wenn ihr die Wolle für das Projekt auch bestellen wollt, denkt daran zwei Knäule zu bestellen, da ihr etwas mehr als eines für das Einkaufnetz benötigt.
Viel Freude beim häkeln ihr Hübschis,