Passend dazu das es draußen immer kühler wird habe ich den perfekten Begleiter für die kalten Tage für euch, den BE YOURSELF, BABE Sweater!
Ja ihr hört richtige, es gibt eine neue Strickanleitung für euch, die einfach formuliert und für Anfänger geeignet ist. Dadurch das er mit 12er Nadeln gestrickt wird, ist er außerdem schnell fertig und in der Knallfarbe Orange ein richtiger Hingucker. Doch das ist noch nicht alles, den dieses Mal kommt ein waschechtes Statement dazu, BE YOURSELF, BABE dies soll nicht nur ein Aufruf sein sondern auch eine kleine Auffordernung. Sei du selbst! Denn alle Anderen gibt es schon.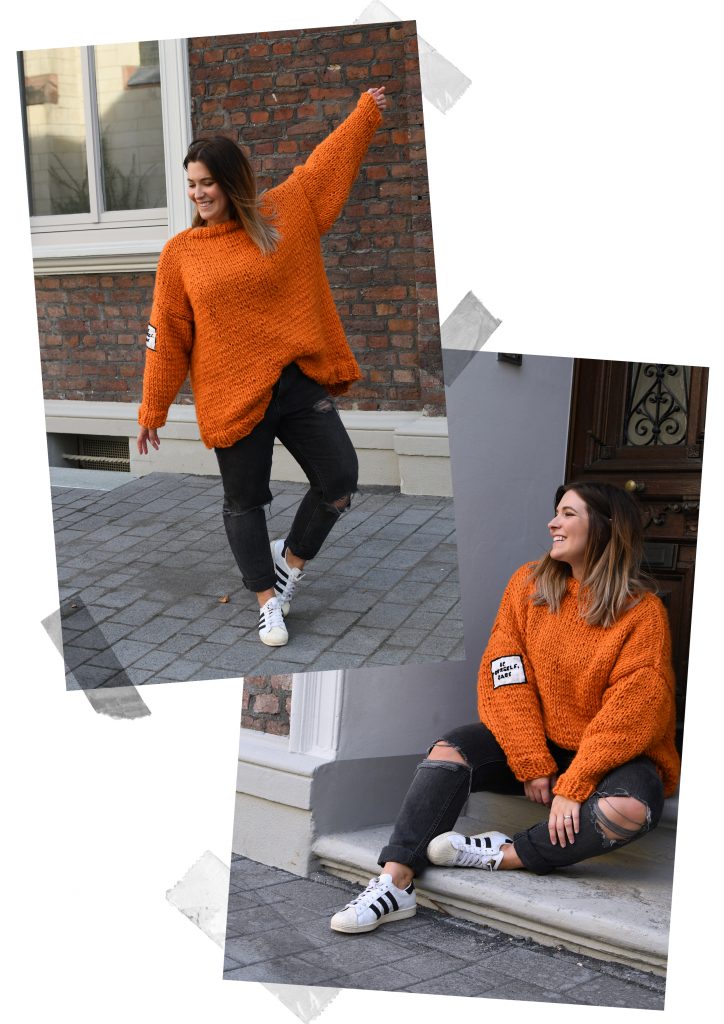 Der Sweater sitzt schön oversize, daher gibt es dieses Mal eine Anleitung für alle Größen also ONESIZE aber keine Angst, ich selber trage Größe 38/40 (zur Größenorientierung) und der Sweater passt eine S ebenso gt wie einer XL.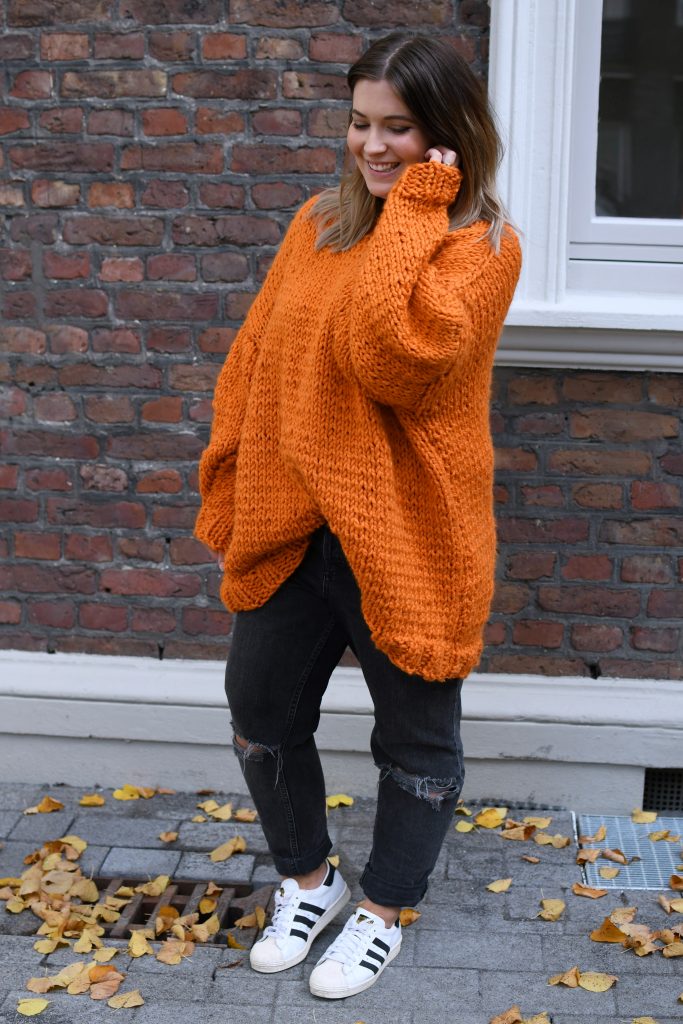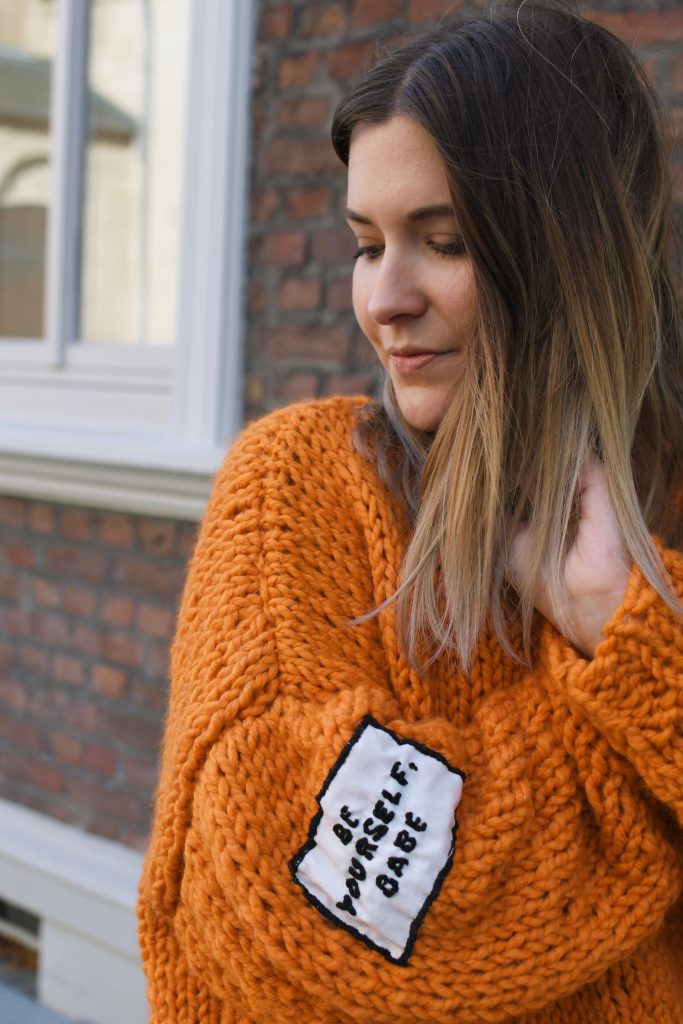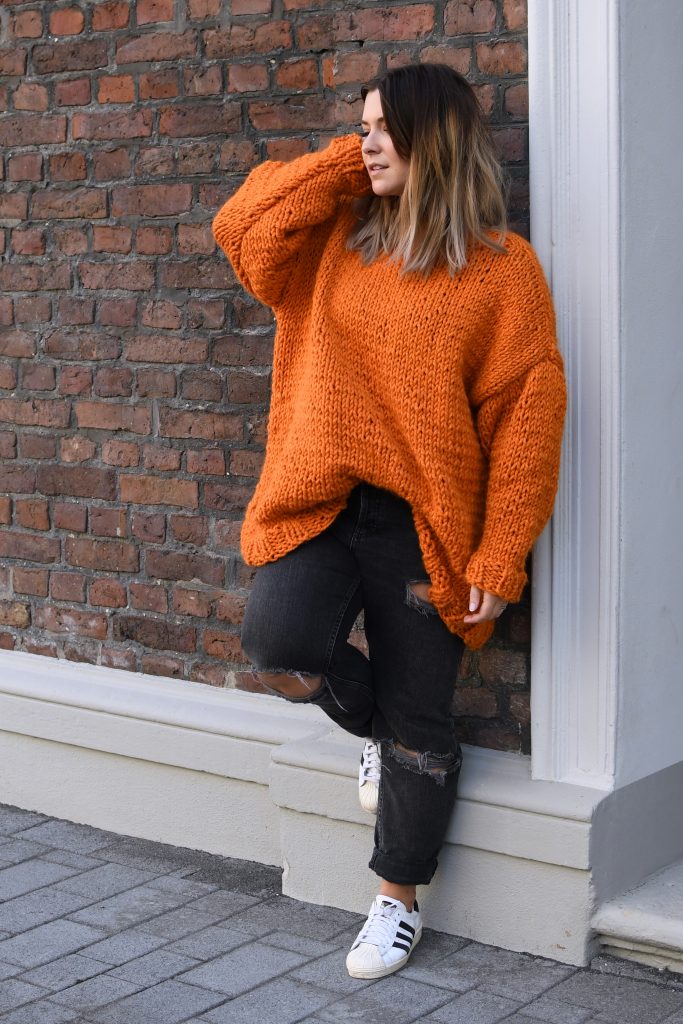 HIER geht es zu meinem Shop und dem neuen BE YOURSELF Sweater. Viel Freude beim Nachstricken und ich bin schon sehr auf eure Meinung gespannt.
Liebste Grüße,